The Business Brokers You Can Trust
At Allen Business Advisors, we help connect those who are looking to sell their engineering business with those who are interested in buying. We understand that the process of selling and buying a business can be complex. That's why we work one-on-one with our clients and customize the selling and buying process to meet the needs of each unique transaction.
Below, you'll find a selection of engineering businesses for sale. Browse our selection and if you're interested or would like some more information on purchasing an engineering business, reach out to the team at Allen Business Advisors today.
Engineering and Surveying Firm For Sale - Central-West New Jersey
Allen Business Advisors is selling an engineering and land surveying firm that is over 50 years old. The firm's expertise includes civil and environmental engineering and surveying. The firm provides roadway and utility design to municipalities and site development and construction services to developers. Sales of the Central-west New Jersey firm average approximately $1,300,000. Call 781-443-4874 for more information.
Engineering Firm For Sale - East Coast, USA
This 72 person East Coast Engineering Firm that has existed for over 40 years is uniquely positioned to capitalize on the infrastructure bill with its expertise in water, renewable energy & rail transportation. Clients include State and Local Governments, Dominion Energy, and Naval Facilities Command. Click the link below to learn more and request information.
Engineering Business for Sale - Fairfield, Connecticut 
This engineering business for sale is the ideal opportunity for an engineer that would like to own an engineering firm, but doesn't want to start their own firm. Located in Fairfield County, this engineering firm has a long track record of success having been in business for more than 30 years. With clients ranging from municipalities to hotels and developers, this is an exceptional opportunity. Additionally, the current owner agrees to work for the new owner for one year after the sale to help ensure a smooth transition.
Engineering Firm for Sale - New Jersey 
This engineering firm for sale has a history of providing both public and private clients with exceptional engineering services for more than four decades. This particular engineering business for sale is an ideal opportunity for an existing company that is looking to expand. Last year alone, this business provided the owners with more than $325,000 of discretionary cash flow.
Buyer Seeking to Purchase Florida-Based Engineering Firm
If you own a Florida-based engineering business and are interested in selling, we have an investor who is searching for a business like yours. This buyer is seeking an engineering company that has between 10 and 50 employees and has a history of working with the Florida Department of Transportation. However, they will consider any type of engineering business in Florida. This is an ideal opportunity for a business owner who is looking to retire in the next couple of years or would like to sell their business for other reasons. 
Engineering and Surveying Firm for Sale - Westchester County, New York
Allen Business Advisors is selling an engineering and surveying firm that specializes in site development in Westchester County, New York. Approximately 75% of the company's work is from repeat clients and referral sources. This 50 plus-year-old company has acquired the surveying records of 23 companies dating back to the 1890s. Sale average approximately $1,000,000. For more information, contact Allen Business Advisors at 781-443-4874.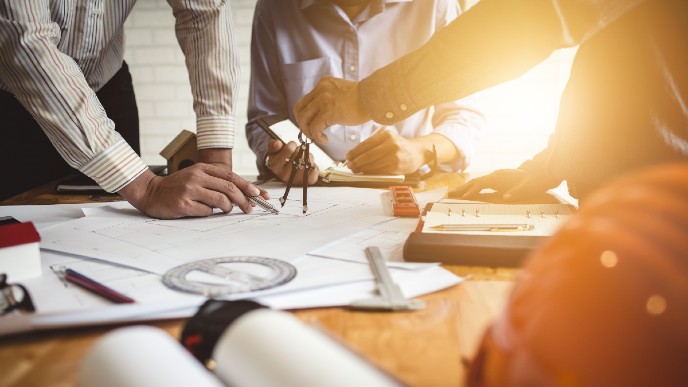 Your Engineering Business Could be Listed Here
Do you own an engineering company? Are you interested in selling it? At Allen Business Advisors, we connect sellers and buyers of engineering businesses and provide assistance every step of the way. Reach out to us today to learn more about selling your business.
Learn More About Engineering Business Broker Services
If you are interested in buying or selling an engineering business, the team at Allen Business Advisors can help. Reach out to our team today to learn more about our broker services or to inquire about one of the businesses for sale we have listed above.